Games I Just Impulsively Bought: Freshly-Picked Tingle's Rosy Rupeeland
Don't ask why, but I've wanted the game since it released in Europe over three years ago.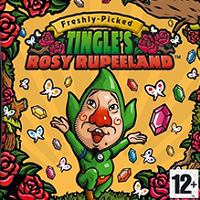 It has been a long time since I've impulsively purchased a video game. In fairness, I have wanted the game for quite some time now. As a matter of fact, when Freshly-Picked Tingle's Rosy Rupeeland was first announced for release in Japan my interest was piqued. When I heard it was to release in Europe I got extra excited because I knew that I could eventually play it (no, I don't know Japanese).
So this morning, while settling in at my desk at work, I did something I haven't done in a while - browse eBay (don't tell my boss).
For whatever reason, Tingle's DS adventure came to mind and I searched it. Turned out that someone had the game for a mere $30 (£19). Being that this was completely impulsive, I can't say I've been monitoring the price of the game much and know if I actually was getting a good deal. However, the price seemed reasonable for a mint condition DS game, especially when most Nintendo games release around that price or more.
Since I bought it around 7AM, I've been sitting around thinking about it and eagerly anticipating its arrival. I don't really know what to expect from the game, but being that it stars Tingle, it's sure to be interesting.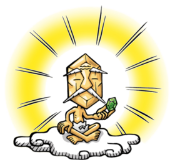 I'm not sure how familiar people are with the game, so here's a little rundown. At the start of the quest, players meet a character, Uncle Rupee, who offers Tingle a life in a paradise called Rupeeland. In order to attain said life, the average middle-aged man (Tingle) must collect massive amounts of rupees and put them in a pond near his house.
Upon embarking on his quest, Tingle makes a transformation into the special individual we are all familiar with. He dons his special green suit, complete with tights, and adopts some different mannerisms.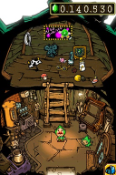 As implied by the title, the game is all about rupees, and via a unique Zelda-like adventure, players will collect them throughout the game. Battling, negotiation, and item combination and redemption all shape the experience, as does the unique antics, humor, and world of Tingle.
I can't say I know much more about the game than that, but it has seen fairly favorable reviews and it performed well enough in Japan to garner a sequel (which I'm certain won't ever be localized to Europe or America).
I'm excited to receive the game and jump into it and I may just write a Review Rewind whenever I finish it up. Anybody have this game, or at least played it, and can comment on it?