New Zelda Poster Reward for Club Nintendo
North American Club Nintendo users can now order a set of three Legend of Zelda posters for 350 coins.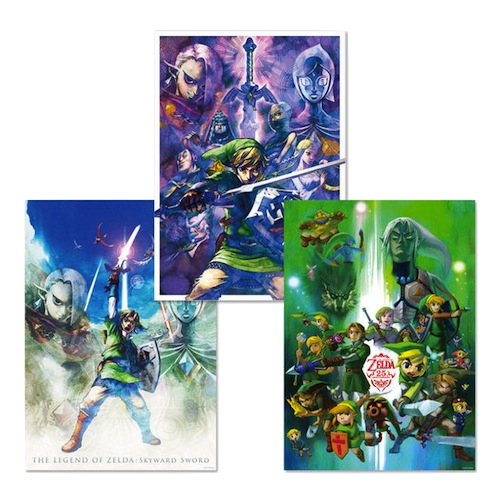 Nintendo recently unveiled a new reward, a trio of Legend of Zelda posters, on Club Nintendo, their rewards system for gamers. The three posters are 350 coins for the whole set.
One of the posters, titled "Collector's Edition History of Link," features different images of the green-clad hero starting with The Legend of Zelda on NES and going all the way up to The Legend of Zelda: Phantom Hourglass. It measures 16.5" x 28.7"
The other two posters are promotional posters from The Legend of Zelda: Phantom Hourglass and The Legend of Zelda: Twilight Princess that measure 22" x 28"
It's also worth noting that the Game & Watch Collection DS game is now sold out.

#Zelda
#Link