Nerds Without Pants Episode 50: Holofoil Covers
This episode is a super rare limited edition that will be worth big bucks some day. Trust us!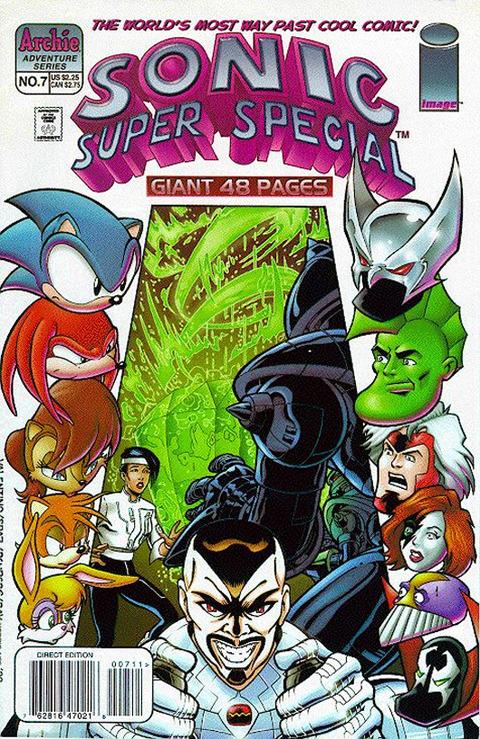 They said we'd never make it! They said we'd fail after a couple episodes! They said we wouldn't survive, and yet here we stand, defiant! Okay, maybe nobody ever said that, but I sure as shootin' didn't expect to be posting the 50th episode of Nerds Without Pants! We do things in style with the biggest assembly of pantsless nerds yet. Fan favorites Erika Szabo and John Gholson join us to celebrate this huge milestone.
1:34 Quarter bins and John's insanely huge comic collection
5:30 Erika talks her new day job; John and Julian wax nostalgic about indie video game retail
18:80 Erika updates us on the amazing things she's been up to since her last appearance
25:00 Convention virgin Julian consults Erika, John, and Patrick about what to expect at PAX South
40:45 Patrick actually hasn't played FIFA this time, and talks about "books"
46:30 Julian has hope that his crazy Final Fight movie could actually be made. Statham Sighting™!
48: 50 Angelo finally saw The Lego Movie and is getting some surprising swag from his wife
1:05:00 Julian's retro dive into the PS One; Angelo watches bad games on YouTube; that MK remake; Johns N64 wrestling habit
1:18:00 That Destiny beta, tho
1:39:00 The myth of the 17th Colossus; John's comic book-style movie reviews
FEATURED MUSIC
Stan Bush- Dare
Mega Man 2- Dr. Wily's Castle (melancholy mix)
Tenacious D- Tribute
The Blast Processors f/Erika Szabo- The Cool Spot