Five Things Mass Effect Could Improve On
The key to the future of Mass Effect is in its past.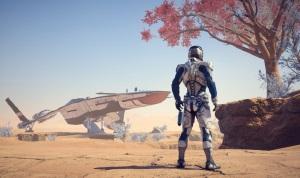 We are fast approaching November 7, which in recent years has been marked as "N7 Day" by EA and BioWare, and is usually a celebration of all thing Mass Effect. We've done things for N7 Day in the past, and I'm sure we will this year, as BioWare is set to finally show off the upcoming Mass Effect: Andromeda in a big way. Considering that the game is expected early next year it's a little worrisome that we have seen so little of it by now. With that being the case, I thought it would be fun to take a look back at my favorite game in the series: the first Mass Effect. That game had some serious issues, but instead of fixing those issues for Mass Effect 2, BioWare's solution was to throw most of them right out the window. So let's take a look at some of those problems with the original Mass Effect. I will identify the major issues, explain what BioWare's solution was, and provide an alternative fix that I hope makes its way into Andromeda.