Nerds Without Pants Episode 101: Switching Things Up
Call me queen!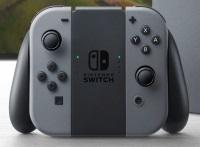 Welcome back to Nerds Without Pants! This week, we are joined by Danny, a former Gamefellas coworker of Julian's, and a very knowledgeable classic game collector. We have a packed show for you this time, so let's get to it!
00:00-02:52 Introduction
03:07-51:47 STAGE SELECT: What is One Thing You Want From the Nintendo Switch?
52:22-2:05:21 CONSUMPTION JUNCTION: Classic game collecting, Halloween, Dragon Quest Builders, Grand Kingdom, Stranger Things, Overwatch, Battlefield 1, Until Dawn, World of Final Fantasy
2:05:44 CHRONO CROSSING: 2004
2:37:48 Outro and end music
Be sure and let us know your contributions to our next episode!
Stage Select: Give us an idea for a new level for one of your favorite games
Chrono Crossing: Tell us your favorite game of 2003
FEATURED MUSIC:
REM- The End of the World
White Denim- Ha Ha Ha Ha (Yeah)
New Super Mario Bros. Wii- Title Theme
Burning Rangers- Burning Hearts Burning Angel
Final Fantasy XI- The Republic of Bastok