Nerds Without Pants Episode 103: Road Trippin'
Or: The Great Final Fantasy XV Debate.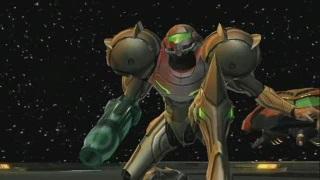 It's a jam-packed edition of Nerds Without Pants this time. We have Stage Select, we're Chrono Crossing to 2002, and Patrick and Julian bring out every weapon of kings they can bear to do battle over the quality of Final Fantasy XV. So let's jump right in!
00:00-01:21 Introduction
01:35-49:36 STAGE SELECT: East Meets West
50:36-01:59:00 CONSUMPTION JUNCTION: Grand Kingdom, board games, TV, Final Fantasy XV
02:04:00-02:27:57 CHRONO CROSSING: 2002
02:30:13-02:31:52 Outro and outtakes
FEATURED MUSIC
Red Hot Chili Peppers- Road Trippin'
Final Fantasy XV- Somnus
Final Fantasy XV- Noctis' Theme
Final Fantasy XV- Valse di Fantistica
Final Fantasy XV- Stand Your Ground
Gitaroo Man- Tainted Lovers
Final Fantasy XV- The Hydrean's Wrath