Nerds Without Pants Episode 106: Allow Myself to Introduce...Myself
2001: Bad year for the world, fantastic year for video games.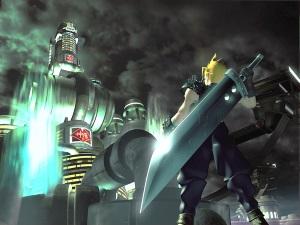 We hope you had a nice Valentine's Day, because we have a lot of love to give you with this new episode of Nerds Without Pants. It's the return to our standard show format, which means we've got Stage Select, Consumption Junction, and Chrono Crossing all set up for you. Enjoy!
00:00-03:39 Introduction
03:56-1:33:22 Stage Select: Best Game Intros
1:34:10-2:07:42 Consumption Junction: Hitman, Angelo's plumbing adventure, Overwatch, the new public face of E3.
2:08:07-2:34:06 Chrono Crossing: 2001
2:34:23-2:38:31 Outro
Don't forget to chime in for our next episode! For Stage Select, Julian want to know your top three home consoles of all time. Handhelds and PC doesn't count! We're also Chrono Crossing back to 2000, so let us know your favorite game of that year.
FEATURED MUSIC
The Darkness- One Way Ticket
The Darkness- Bald
The Darkness- Nothin's Gonna Stop Us
The Darkness- English Country Garden