Nerds Without Pants Episode 109: Can't Hardly Wait For '98
Chrono Cross: graduation day edition!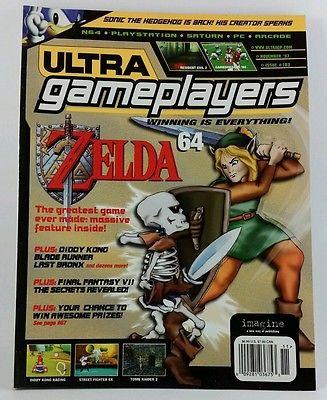 Welcome to a very special edition of Nerds Without Pants! We are joined by PixlBit Site Director Nick as we spend the entire episode on Chrono Crossing. That's because we're looking back at 1998. Is this really the greatest year for gaming? The Pantsless Ones hash it out. Spoiler alert: it totally is!
We cover pretty much every notable release of this year, as we count down our top 5 games of '98. We have plenty of time for some silly tangents. Why does Julian always confuse Blast Corps and Body Harvest? What is Nick's secret wrestling shame? Do we need to sit Patrick down and teach him about paleontology? How does Angelo work Nier into this conversation? Who actually put Pokemon on their list?
FEATURED MUSIC:
Eve 6- Open Road Song
Smash Mouth- Walkin' On the Sun
Sneaker Pimps- 6 Underground
Third Eye Blind- Graduate
The Replacements- Can't Hardly Wait