Nerds Without Pants Episode 110.5: Gamer Group Think
Such a great episode, we needed two!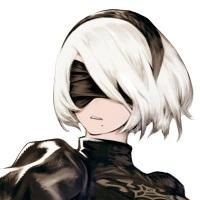 Hey there! No, your eyes do not deceive you; this is the second episode of Nerds Without Pants to be released today. Welcome to part two of episode 110, where we are still joined by John Brandon of the Square Roots Podcast to talk some Consumption Junction and Chrono Crossing.
00:00-02:10 Introduction
02:12-29:53 CONSUMPTION JUNCTION Gamer group think, Mass Effect: Andromeda, Nier Automata, The Legend of Zelda: Breath of the Wild, reviews
30:13-46:34 CHRONO CROSSING 1997
46:49-49:42 Outro
NEXT EPISODE:
Stage Select: What are your top 3 video game developers of all time?
Chrono Crossing: 1996
Be sure to submit your entries for Stage Select and Chrono Crossing by 8:30 Central time on April 20!
FEATURED MUSIC
One Punch Man- Opening Theme
Florence + the Machine- Delilah