Nerds Without Pants Episode 116: Varsity Blues
We should probably try to play some newer games...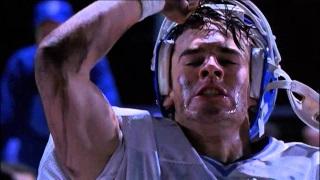 And we're back! The E3 schedule has really thrown off the Nerds Without Pants, and this isn't a normal show format. No, this is an all Consumption Junction edition of the podcast. We're a man (bot?) down, since Angelo isn't here, so Julian and Patrick get together to talk about…a lot of old games, actually.
No, really. We're talking about games that we've been talking about for years. Rocksmith. Final Fantasy XIV. Hearthstone. Oh, Julian did play the latest Fire Emblem game, so there's that. But then we talk about Diablo III, so IDK. We end things with some talk on the futility of learning how to play fighting games, and Patrick's workout corner.
Next time, we return to our classic show format! You still have time to submit your picks for Stage Select and Chrono Crossing if you haven't already. If you have, no need to resubmit.
STAGE SELECT: What character (or characters) would you want on a novelty roll of toilet paper?
CHRONO CROSSING: What is your favorite game of 1992?
SUBMIT YOUR SELECTIONS BY 8:30 CENTRAL TIME ON JULY 20.
FEATURED MUSIC:
Foo Fighters- My Hero
Final Fantasy XIV- Terra's Theme (remix)
Janus Stark- Every Little Thing Counts
Caroline's Spine- Varsity Blues