NewsBit: Week of November 5
Nintendo replaces friend codes with Network IDs for the Wii U, PlayStation: The Official Magazine ends, Final Fantasy XIV goes offline, and more.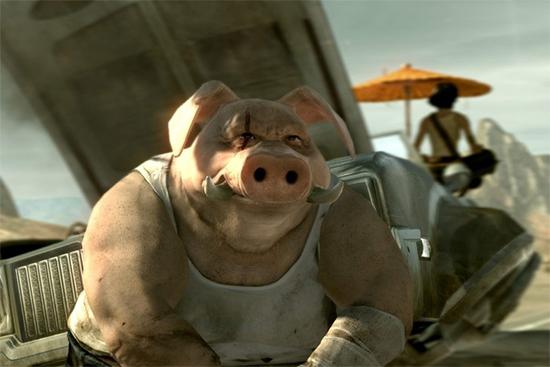 Click through for the biggest stories of the week of November 5:
Nintendo explains Wii U user, Network ID systems
Nintendo is leaving behind its much-maligned friend code system and replacing it for the Wii U with the Nintendo Network ID, the company revealed via a Nintendo Direct broadcast translated into English at NeoGAF.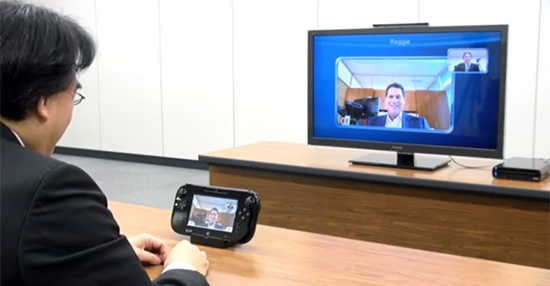 Joystiq describes the Network ID as a "numeric identifier." Destructoid, however, quotes a Nintendo representative as saying the Network ID system employs "user-created account names." Specifics of Network ID formatting may be a mystery until the console launches November 18.
Either way, the Network ID is said to function similarly to friend codes for the purpose of adding friends but isn't game-specific. Additionally, it will be the account associated with Wii U eShop purchases.
Nintendo also announced the Wii U will support up to 12 users. Users will have separate save data and play history, but all users may access the same content purchased from the Wii U eShop.
Holiday issue to conclude PlayStation: The Official Magazine publication
Future US, publisher of PlayStation: The Official Magazine, announced Tuesday the magazine will cease publication with its holiday 2012 issue. GameInformer broke the news via its website.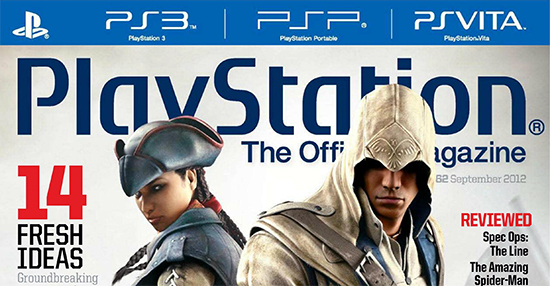 PlayStation: The Official Magazine was originally PlayStation Magazine (commonly abbreviated to PSM) and replaced Official U.S. PlayStation Magazine in 2007. It is known for its exclusive coverage of Sony game consoles and for including playable game demo discs.
PTOM is the second major video game magazine Future US is dropping by the end of the year. In August, the publisher announced it would be ending Nintendo Power with the December issue after 24 years of publication.
Final Fantasy XIV goes offline in advance of relaunch
Final Fantasy XIV servers shut down early Sunday morning, ending the MMORPG's present iteration and moving forward with its "A Realm Reborn" relaunch.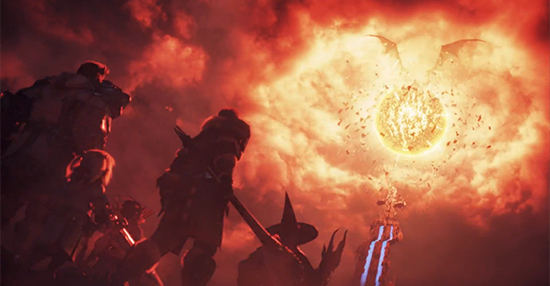 A Realm Reborn rebuilds much of the game from the ground up. It will introduce new character creation options, a new graphics engine and user interface, redesigned maps, and more. A "final save" of existing character data to transition to A Realm Reborn occurred November 1, after which players were allowed to continue playing the original game but without saving any further progress.
Players who were logged on at 3 a.m. Sunday were unceremoniously disconnected while Square-Enix released a new "End of an Era" trailer showing the arrival of Dalamud, a meteor which justifies from a story perspective the reason for destroying and rebuilding the world.
Servers for the original game are scheduled to go back online within "a few days," according to an August letter from game producer Naoki Yoshida. Players will then be able to continue playing, but again, any further progress won't transition to A Realm Reborn.
Final Fantasy XIV: A Realm Reborn will launch in 2013. A PlayStation 3 version, initially planned to release with the original game's PC launch in 2010, is expected to release simultaneously.
Assassin's Creed Anthology confirmed for international release
A collection of all five Assassin's Creed console games and DLC is coming to Europe, the Middle East and Africa, Ubisoft announced Wednesday.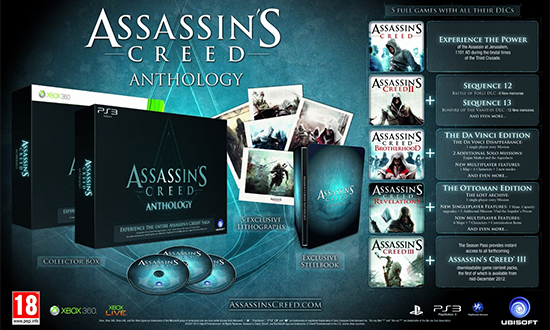 According to a press release, Assassin's Creed Anthology will pack the games as well as a lithograph for each game and an exclusive steelbook into a single box. It is unclear whether the DLC is included on-disc or provided via digital download except for the recently released Assassin's Creed III DLC, which comes as a season pass. The collection will be available for PlayStation 3 and Xbox 360.
For U.K. gamers, the collection will be sold exclusively through Amazon for £119.99 and is set to release November 30. Other European versions will sell for €150. Amazon France and Amazon Germany listed a November 29 release for those territories, but the listing was later removed.
Joystiq interpreted Ubisoft's description of the collection as an EMEA exclusive "for now" to suggest a U.S. release is still possible. Meanwhile, a smaller, more conservative collection subtitled "Ezio Trilogy" and including Assassin's Creed II, Brotherhood, and Revelations is scheduled to release for PlayStation 3 in the United States November 13.
Capcom to expand internal development with 10-year plan
Hot off the heels of achieving record operating income for the first half of fiscal year 2013, Capcom has revealed plans to expand in-house game development by hiring 1,000 more developers over the next 10 years.

"We want to further improve the quality of our games by maintaining an internal game development team," an unnamed Capcom representative says via a Question and Answer Summary at its Investor Relations website. "We will be shifting outsourced operations to our own workforce."
Capcom's last major internally developed game was Resident Evil 6, which the company recently announced shipped 3.7 million units by September 30. With the addition of new staff, Capcom's development team will sit around 2,500.