Ranking 30 Years of Final Fantasy
So many crystals, chocobos, and moogles, all in one place!
5: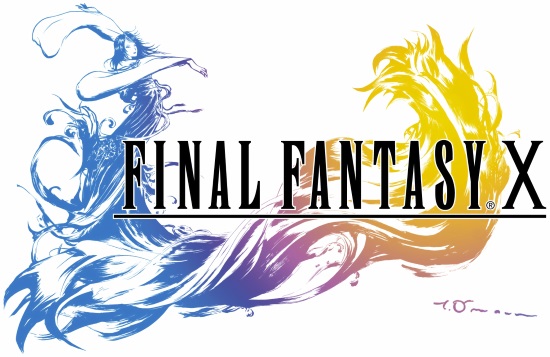 As the first game in the series released on the PlayStation 2, Final Fantasy X had high expectations to live up to. With the huge leap in graphical capability and the move towards fully voice acted games, Squaresoft needed to make sure their debut on the new console was something special. Featuring a uniquely tropical world of Spira (a blend of seaside villages and forbidden technology), FF X starred Tidus, a happy-go-lucky jock who gets pulled a thousand years into the future. This fish out of water story became instantly divisive at the time, with many fans hating the main character, as well as the switch to a completely turn-based battle system, as opposed to the faster-paced Active Time Battle system that had been a hallmark of the series since IV. However, the game went on to sell well, did well critically, and spawned the first ever direct sequel to a Final Fantasy game in the form of Final Fantasy X-2. Years later, it has the odd distinction of being considered the last "true" game in the series.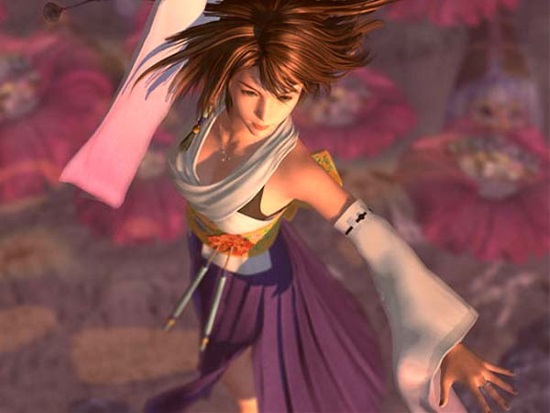 In 2001, this game grabbed me and didn't let go until I had finished it. I distinctly remember putting twenty hours into it in a single weekend. Fourteen years later, I did the same thing when it was released in HD on the PlayStation 3. I fell in love with the story, the cast of characters, and a battle system that prioritized strategic thinking and the use of vital support spells that had been largely useless in the series up to that point. It remains a gorgeous game, and has some of my favorite monster designs in the franchise. Other than the lack of an overworld to explore (making the game feel more linear than usual), I don't have anything negative to say about FF X.
Except blitzball. Screw blitzball.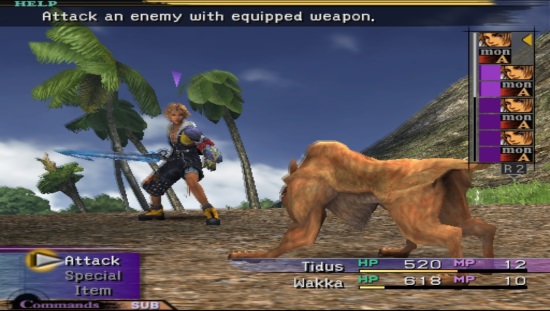 4:

The ninth game in the series wasn't originally supposed to be such. Planned as a one off homage to the classic games of the Nintendo and Super Nintendo eras, the original creators of Hironobu Sakaguchi (director/writer), Yoshitaka Amano (character designs), and Nobuo Uematsu (music) got together one last time for what would become an instant classic worthy of the name Final Fantasy IX. The game returns to its roots in many ways, featuring a four person party, less realistic "chibi" character models with exaggerated proportions, and a traditional fantasy theme with familiar job classes like summoner and dragoon. The game features many thematic callbacks, from location names to little background jokes and musical variations on classic songs. Originally not too popular with players who began with FF VII, the game has since become one of the most beloved games in the series.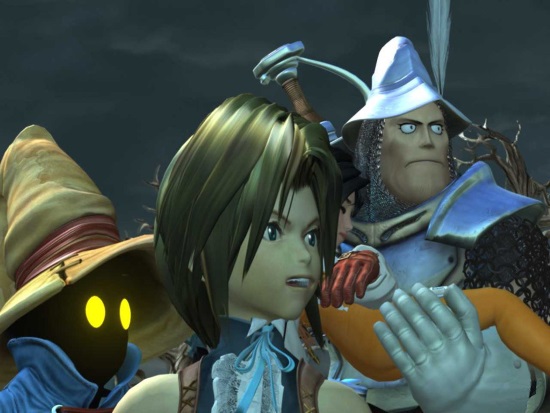 I was working retail when FF IX came out, and I found myself hitting my head against the wall, trying to sell the game to people who would tell me that it "wasn't a true Final Fantasy game" because it was so different from FF VII and VIII. As someone who had been playing the game since the first one, it was exceedingly frustrating. Final Fantasy IX was a breath of fresh air for me, thanks to having some of my favorite characters in the series, a great leveling mechanic (you learn abilities by equipping gear long enough to memorize them), and a return to the fantasy roots that I had fallen in love with years before. I played through it just a little over a year ago, and it holds up to my memories. If you own a PlayStation 4, I highly recommend the recent re-release, which cleans up the graphics to an impressive degree.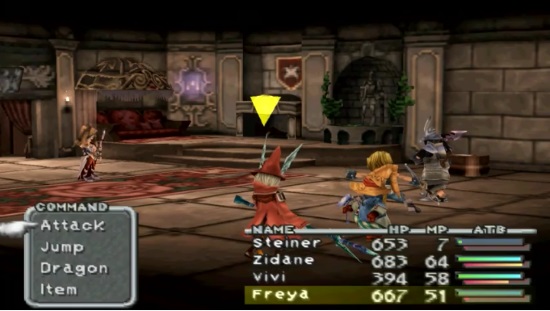 3: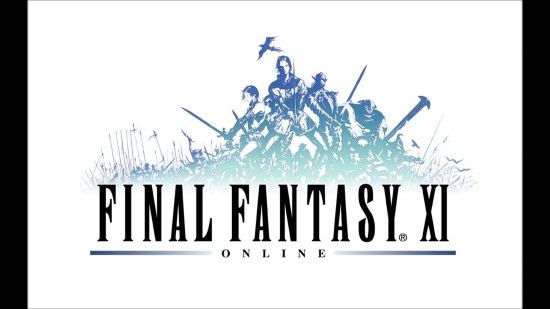 After seeing the success and depth of games like Ultima Online and Everquest, the people behind Final Fantasy began work on an online entry in their flagship franchise. That game would end up having a place in the main series instead of becoming a spinoff, and Final Fantasy XI Online released for PC in 2003 and PlayStation 2 in 2004. The console version came with a hard drive, and would be one of the only games on the system to utilize it. Since FF XI also needed the PlayStation network adapter to run and had a monthly subscription fee attached to it, it could have been a total failure. However, the game enjoyed a large, enthusiastic player base, and eventually became the most successful title in the series in terms of money made. It was later released for the Xbox 360, where it saw a small but dedicated influx of new players that would continue until the console servers closed in 2015. While there is no new content being worked on, Final Fantasy XI continues on the PC to this day.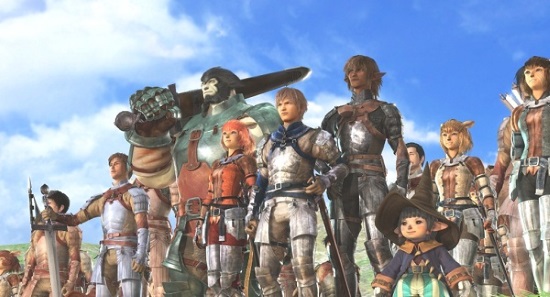 Final Fantasy XI is not only one of my favorite FF games of all time, it is one of my favorite games, period. When the game released it was a harsh mistress, thanks to a tough and grindy battle system, a complete lack of tutorials (you needed to read the massive manual included with it), and a high difficulty curve that absolutely required players to group up after hitting level ten. This crucible is what made the game so great though; because of the need to join players to progress I made tons of great friends in FF XI, some of which I have met in person, and some that I still talk to thirteen years later. I've laughed, I've cried, I've triumphed, and I've failed in this game. And even though I never got to experience all the game had to offer in terms of the excellent "end game" content, I cherish every memory I have of Final Fantasy XI. I stopped playing when the Xbox 360 servers were closed, but I will shed many tears when the game eventually closes down for good.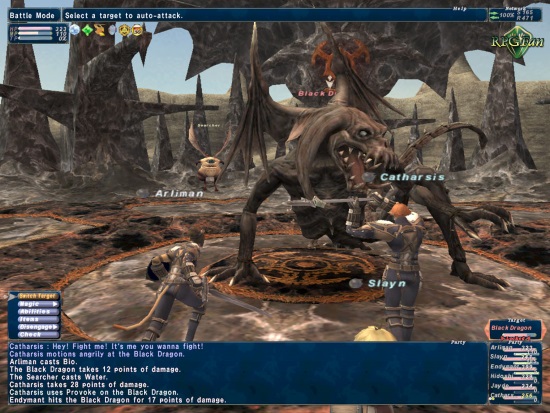 2: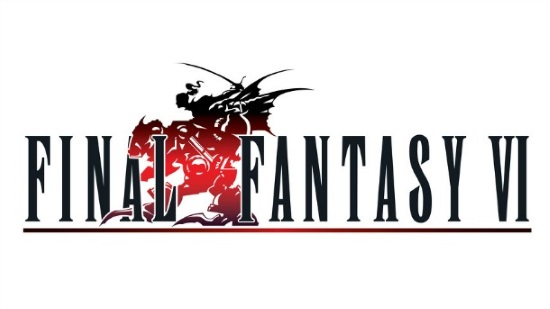 The last Final Fantasy game to be released on the SNES was also, in many ways, an end of an era. FF VII would go on to usher in a new standard in production values on an entirely new console brand and format, but Final Fantasy VI put a cap on the classic era of the series in style. It featured a massive cast of characters (fourteen in total), two versions of the world, and crisp, emotive character sprites that added a gravitas to the series that had never been there before. This was also the third game to be released in the West, so for many years it was known as Final Fantasy III outside of Japan. FF VI has seen multiple re-releases over the years, and is considered by many to be the best game in the series.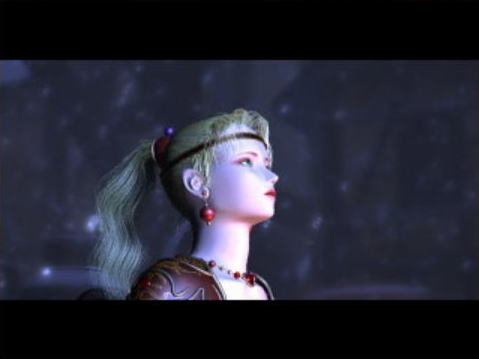 What is there to say about this game that hasn't already been said many times over, and by far better writers than me? I don't use the term "masterpiece" often when talking about video games, but I would absolutely attribute that moniker to Final Fantasy VI. In so many ways, it feels like a massive operatic endeavor. From the hauntingly memorable musical score to the deeply emotional and dark themes addressed in the story, FF VI is a marvel of a role playing game. Even to this day, the graphics and animation impress me, especially as someone who played it when it was first released in 1994. If I'm being totally honest, I prefer these big-headed sprite characters to the more realistic attempts seen in Final Fantasy VII and VIII in terms of conveying emotion. The battle system is top notch, and Kefka remains the pinnacle of Final Fantasy baddies. I will fully admit that this is the best game in the series, but it is not my favorite.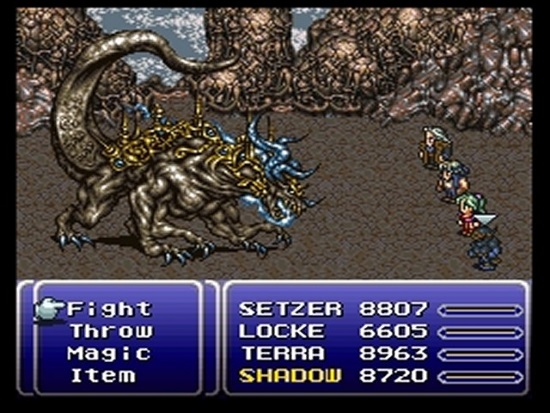 No, my favorite Final Fantasy is…