Nerds Without Pants Episode 130: Fedorasaurus Rex
Witty comment goes here!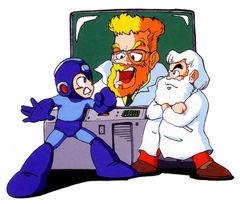 Welcome back to another jam-packed edition of Nerds Without Pants! Technical difficulties can't keep us down, and we've got a lot of fun shenanigans all set up for you, including the introduction of the Mega Buster of Destiny ™, some of Patrick's worst jokes ever, and more!
00:00-04:08: Introduction
04:22-45:29: STAGE SELECT: What piece of video game related art would you like to own?
46:36-1:32:28: CONSUMPTION JUNCTION: Super Mario Odyssey, Life is Strange: Before the Storm bonus episode, "Farewell", Mortal Kombat XL, fighting game animation, Sugar Punch Design Works, Final Fantasy XIV
1:33:03-2:09:30: PAK WATCH: Megaman 4
2:09:45-2:13:54: Outro
NEXT EPISODE
STAGE SELECT: What games did you initially not like, but eventually came around on?
PAK WATCH: Give us your comments, memories, and anecdotes for Dishonored (2012)
SUBMIT YOUR STAGE SELECT AND/OR PAK WATCH COMMENTS BY 7:30 CENTRAL ON MARCH 22!
FEATURED MUSIC
Castlevania: Symphony of the Night- Wood Carved Partita
Secret of Mana- Fear of the Heavens
Ninja Sex Party- Orgy for One
Final Fantasy XIV- Calcabrina