Nerds Without Pants Episode 138: Check Out Our Huge Sacks
Our bag of holding is full to bursting!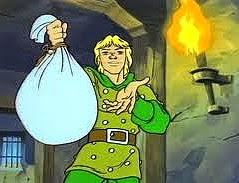 Welcome back to a regular episode of Nerds Without Pants! That's right, we're here with Stage Select, Consumption Junction, AND special guest Joey, AKA Superstep. Oh, you lucky people!
No time for time stamps, so Julian sends his apologies. Next time, baby!
STAGE SELECT: What 5 items from video games would go into your bag for a quest?
CONSUMPTION JUNCTION: Spider-Man, The Simpsons, Netflix Originals, SNES Classic, SO MUCH FIGHTING GAMES, The Witcher 3 (and a new segment), Valkyria Chronicles 4
NEXT EPISODE:
STAGE SELECT: What are your top 3 "Missing in Action" games? These need to be dormant franchises with at least one sequel, but hasn't had a game made or announced for this generation. Check out PixlBit's dormant feature for more details!
SUBMIT YOUR STAGE SELECT PICKS BY 8:30 CENTRAL ON OCTOBER 4!
FEATURED MUSIC:
Planet Booty- Take Off Your Pants
TWRP- Rock n' Roll Best Friends
Ninja Sex Party- First Date
Ninja Sex Party- Danny Don't You Know