Nerds Without Pants Episode 140: The Curse of The Halloween Havoc
We're gonna run this franchise into the ground, like any good horror movie!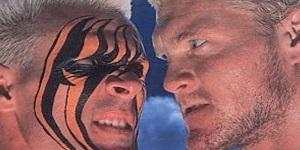 Hello, boys and ghouls! It's nearing the end of October, which means it's time for the annual Halloween Havoc edition of Nerds Without Pants! We have some fun discussions in store for you, so let's get right to it.
00:00-04:12 Intro
04:27-1:06:06 STAGE SELECT: Top 3 scariest moments when you were in control of your character
1:07:13-1:45:25 CONSUMPTION JUNCTION: Patrick's come to Jesus moment with The Witcher 3, Hearthstone, Marvel STRIKE Force, Resident Evil HD Remake, scary movie suggestions
NEXT EPISODE
STAGE SELECT: Patrick wants to know some ways that you would "gameify" academia. Hit us with your best ideas! SUBMIT YOUR STAGE SELECT COMMENTS BY 8:30 CENTRAL ON 11/4 TO BE ON THE SHOW!
FEATURED MUSIC:
Killer Instinct- Ya Ha Haaa
Powerwolf- Demons Are A Girl's Best Friend
Theme song from Elvira: Mistress of the Dark
Resident Evil (original)- Cast