Nerds Without Pants Episode 151: Final Fantasy Builders
We design a Final Fantasy game. How hard could it be?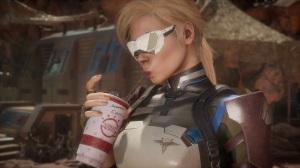 Welcome to a creative edition of Nerds Without Pants! Patrick is out battling Thanos this week, but Julian and new third chair Justin get together and think up a concept for Final Fantasy XVI, along with our lovely listeners. The result is…a pretty cool game, actually! Also, Mortal Kombat 11 gets a Brutality, and Bloodborne takes on The Witcher 3 in Video Game Cage Match. Enjoy!
00:00-06:21 Intro
06:45-1:23:11 STAGE SELECT: Making Final Fantasy XVI
1:24:13-2:13:36 CONSUMPTION JUNCTION: Sekiro: Shadows Die Twice, Mortal Kombat 11, Phoenix Wright: Ace Attorney Collection, Katana Zero
2:14:11-2:31:53 VIDEO GAME CAGE MATCH: Bloodborne vs The Witcher 3: Wild Hunt
NEXT EPISODE:
STAGE SELECT: What game would you erase from history, and why? Think of what effect this will have on the entire video game industry!
VIDEO GAME CAGE MATCH: Final Fight 1 vs Streets of Rage 1
GREAT GAME GIVEAWAY: Like and retweet the episode post on twitter and submit the Secret Code Phrase from this episode for a chance to win a copy of Mortal Kombat 11 or Rage 2!
SUBMIT YOUR COMMENTS AND CONTEST ENTRIES BY 8:30 CENTRAL ON MAY 15!
FEATURED MUSIC
Sarah McLachlin- Building a Mystery
Starship- We Built This City
Starbomb- Hardest Fucking Game in the World
Smooth McGroove- The Man With the Machine Gun