Nerds Without Pants Episode 155: And now, magic rats.
Hey, it's time to get good.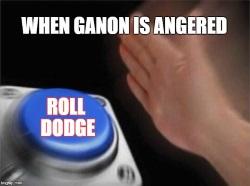 Welcome to a jam-packed edition of Nerds Without Pants! Things go off the rails…well, almost immediately, because we are joined once again by Mike Fallek of the Hackthought Podcast. Since last episode was full of E3 Hype™ we decided to just get together and catch up in an entirely Consumption Junction-focused show. Enjoy!
Not even gonna try to recap what's in this bad boy. Look forward to talk about Final Fantasy III, what RPGs mean, the finer points of dodge-rolling, "get good o'clock", Judgment, Sekrio, what even is a game console anymore, and much more. Oh, and does Justin have his Culdcept Saga moment? Only time will tell…
NEXT EPISODE:
STAGE SELECT: What piece of video game music is the one you'd jam out to in the car?
VIDEO GAME CAGE MATCH: Space Invaders (1978) vs Gradius (1985)
GREAT GAME GIVEAWAY: We announce the winner in the Super Mario Maker 2/Fire Emblem: Three Houses contest, and kick off the next one!
SUBMIT YOUR COMMENTS AND ENTRIES FOR THE CONTEST BY 8:30 CENTRAL ON JULY 10!
FEATURED MUSIC: (AROUND THE WORLD!)
Del Castillo- Dame Un Momento (America)
Vusi featuring JB Ntuli- Umalume (South Africa)
Power Wolf- Stossgebet (Germany)
Karen Matheson- Rithill Aill (Ireland)
Marko Hietala- Isani aani (Finland)