Nerds Without Pants Episode 159: Nemesis
The enemy of my enemy is probably also my enemy because I have trust issues.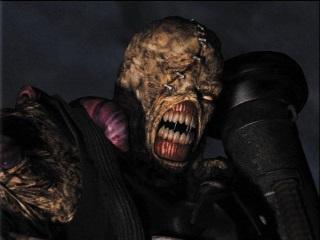 Welcome to a combative episode of Nerds Without Pants! This time, we are joined by Gabe, the host of the Arcade Memories podcast, and co-host of the Inter Party Conflict podcast. We get all warm and fuzzy about memories of our greatest video game foes…and then we annihilate them! Also, Clayfighter 63 1/3 takes on Killer Instinct Gold in the steel cage, so, you know, that should be an interesting match…
00:00-1:53 Intro
2:14-1:25:29 STAGE SELECT: Who are your greatest video game nemeses?
1:26:17-2:22:59 CONSUMPTION JUNCTION: The Arcade Memories Podcast, arcade nostalgia, 1up Arcade machines, Marvel Ultimate Alliance 3, P.T. remake, Inter Party Conflict, Fire Emblem: Three Houses, Slay the Spire, Julian's Switch woes (revisited)
2:23:35-2:45:25 VIDEO GAME CAGE MATCH: Clayfighter 63 1/3 vs Killer Instinct Gold
NEXT EPISODE:
STAGE SELECT: What game franchise would you turn into a dating sim, and how?
VIDEO GAME CAGE MATCH: Quest 64 vs Final Fantasy VII (Yes, really!)
SUBMIT YOUR COMMENTS AS WELL AS YOUR SECRET CODE PHRASE FOR THE GREAT GAME GIVEAWAY BY 8:30 CENTRAL ON 9/4!
Send Gabe some arcade memories, or let him know what you thought of the show by emailing him at arcadememoriespodcast@gmail.com!
Check out Inter Party Conflict! http://interpartyconflict.blogspot.com/
FEATURED MUSIC
Theme from Pole Position
Theme from Thundercats
Theme from M.A.S.K.
Theme from The Mighty Orbots
Theme from Silverhawks