Nerds Without Pants Episode 161: Holy...stuff!
Locke, you absolute badass.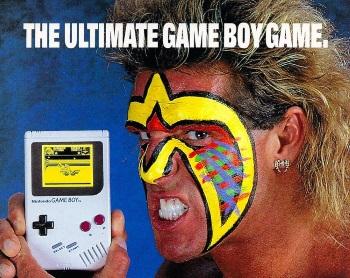 Welcome to an episode of Nerds Without Pants so exciting, so exhilarating, that you'll…well, you sure will think it's pretty good, we think. Probably. Ok, I'm not doing a good job of selling you on this episode, I know, but trust me, you'll like it.
00:00-05:26 Intro
05:48-1:19:40 STAGE SELECT: Top "Oh shit!" moments in gaming
1:20:50-2:28:45 CONSUMPTION JUNCTION: Wreckfest, Fire Pro Wrestling World, River City Girls, Borderlands 3, The Dark Pictures: Man of Medan, Control, Tokyo Game Show
2:29:21-2:51:03 VIDEO GAME CAGE MATCH: Powerstone vs Ehrgeiz: God Bless the Ring
2:51:03-2:52:34 Outro and outtakes
NEXT EPISODE
STAGE SELECT: Who are your top video game edgelords?
VIDEO GAME CAGE MATCH: Mystical Ninja Starring Goemon vs Brave Fencer Musashi
GREAT GAME GIVEAWAY: Be sure to get all your entries in!
SUBMIT YOUR COMMENTS AND GREAT GAME GIVEAWAY ENTRIES BY 8:30 CENTRAL TIME ON 10/2/19!
FEATURED MUSIC:
Gunship- Art3mis and Parzival
TWRP featuring Dan Avidan- Starlight Brigade
The Black Mages- Dancing Mad
River City Girls- Knock Out
Metal Gear Solid- The Best is Yet to Come