Nerds Without Pants Episode 169: Coffee Talkin' About Robot Dinos
Nice.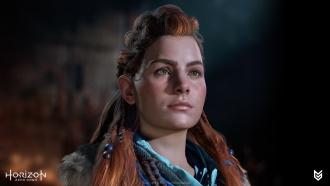 Nerds Without Pants is back again, but we're still getting back into the swing of things. Since we were on a six week hiatus it's time to catch up on a ton of games that we've played since the last time we recorded before break. That's right, folks, it's time for an all Consumption Junction edition of NWP! But be sure to get the Stage Select topic and the announcement of the first Great Game Giveaway of 2020 at the top of the show.
Man, we talk about a lot of games this episode! From Frost Punk to Coffee Talk, Afterparty to Devil May Cry V, there's probably something for everyone to love in this show. Friendly note to listeners: we end the show with a nearly hour-long spoiler discussion on Horizon: Zero Dawn, so if you're planning on playing that game maybe save that part of the show for later. Oh, and Julian forgot to throw the Secret Code Phrase in during the episode, so it shows up in the outro (hint: around the 3 hour mark), just in case you are skipping the Horizon section.
NEXT EPISODE:
STAGE SELECT: What are your top 3 games of the past decade? (Ranked 3-1, no honorable mentions)
SUBMIT YOUR STAGE SELECT COMMENTS BY 8:30 Central Time on February 21 to be on the show!
FEATURED MUSIC
Ninja Sex Party- 6969
VA-11 HALL-A- Neon District
Devil May Cry V- Pull My Devil Trigger
Horizon: Zero Dawn- Main Theme
Judgment- Your Song