Nerds Without Pants Episode 176: Streets of Apathy
I think I'm starting to break. Send help.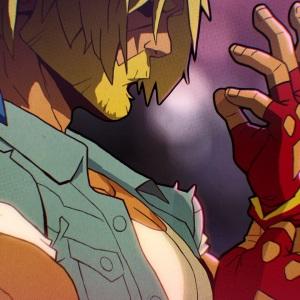 Welcome to another all-Consumption Junction edition of Nerds Without Pants, which means that Justin has once again punished himself by playing a terrible game for your pleasure. But before that we are joined by former cohost Angelo for a quarantine catch up. And so very many games.
We're really all over the place this episode, and we cover a ton of games, including Doom: Eternal, Red Dead Redemption 2, Streets of Rage 4, a little more on Final Fantasy VII Remake (sorry), Candlebox facts, X-COM: Chimera Squad, some TV talk, the return of Angelo's Board Game Corner, and more!
NEXT EPISODE:
STAGE SELECT: You are creating a spin off to a popular video game series. What is it, and what kind of game is it? GET CREATIVE!
VIDEO GAME CAGE MATCH: Journey to Silius vs Crystalis: who wins? You decide!
SUBMIT YOUR COMMENTS BY 8:30 CENTRAL ON MAY 29 TO BE ON THE SHOW!
Our theme song "Relax" and interstitial tracks "To the Maxx" and "Moody Grooves" written and performed by Megan McDuffee.