Nerds Without Pants Episode 199: The Night Before the Night
I can't believe we're about to hit 200 episodes of this crap...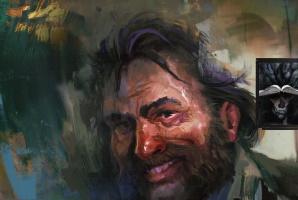 As Nerds Without Pants stands on the precipice of its 200th episode, Justin and Julian get together to rank their top five games of all time. We both branched out to play some games we probably never would have before, and we witness one of the most contentious cage matches in the history of the NWPWF!
00:00-08:55 Introduction
09:08-2:34:33 STAGE SELECT: Our Top 5 Games OF ALL TIME
2:34:43-3:26:49 CONSUMPTION JUNCTION: Justin's PS5 journey, Astro's Playroom, Demon's Souls, Disco Elysium, Summertime Saga
3:27:26-3:51:41 VIDEO GAME CAGE MATCH: Chex Quest vs Quest 64
NEXT EPISODE:
It's episode 200! Don't forget that we want some lovely audio messages from you guys. You can email them to NWPcast@gmail.com by 8:30 Central on 4/30
Our theme song "Relax" and interstitial tracks "To the Maxx" and "Moody Grooves" are written and performed by Megan McDuffee.