Nerds Without Pants Episode 200: Faygo Taste Testers
Or: How the heck did we make 200 episodes of this crap?!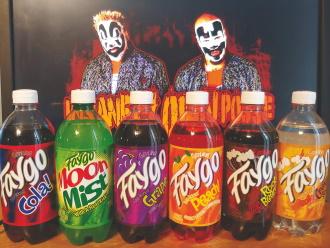 It's the 200th episode of Nerds Without Pants! We're asking for your help with donating to a special cause: Special Effect. They help get video games into the hands of kids with disabilities, and we'd love to break past the $500 mark. There will be some prizes to the top contributers, so please listen to the details in the show and give generously if you are able and so inclined.
Man, this episode is going to be the make it or break it one. Y'all are either going to love this, or this is the last episode of NWP you'll ever listen to. Because in a four hour podcast we don't even touch video game discussion until, like, almost three hours in. But we have some amazing voice mails from you lovely listeners, so it's not all bad, right? Hoo, boy.
NEXT EPISODE:
STAGE SELECT: What are your favorite taunts, burns, or quips in video games?
VIDEO GAME CAGE MATCH: Sonic Adventure 2 vs Mario Golf Toadstool Tour
Our theme song "Relax" and interstitial tracks "To the Maxx" and "Moody Grooves" are written and performed by Megan McDuffee.