Mario Mania: A Super Mario Bros. Retrospective
Matt takes an in-depth look at each Mario game.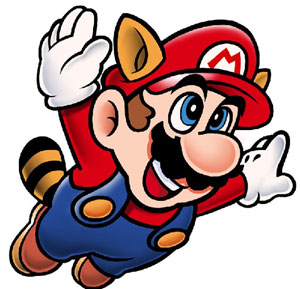 You don't have to tell me that I am a year late. I already know that. Mario's 25th Anniversary has already come and gone, and Nintendo's other big franchise is celebrating its 25th this year: namely, the Legend of Zelda. Yet you already know that by now, so you are probably asking this question right now: "Matt, what the hell? Why are you doing a Mario retrospective when you could be writing about Zelda?"
Good question! And I will answer it in pure honesty: Miyamoto's fantasy-adventure franchise is a lot like Final Fantasy; in other words, it's sometimes hit or miss. Mario, on the other hand, is a series I put more playtime into than any other Nintendo series besides Metroid. While I don't use the word "love" often, I am going to make an exception this time: I. Love. Mario games. Though like any video game series (Nintendo's included), there are high points and there are low points. And no, Super Mario Sunshine is not included in that low point.
For a majority of the games in this retrospective, I have played through them more than once and have quite a good memory of them. Some games I have never touched (Hotel Mario, BS Excitebike, Picross and Mario Crash) so don't expect me to do a five page in-depth review of them. Main line games are going to be covered first, but if I feel like doing a side review for side-games (Kart, sports, etc.), you may end up seeing it.
Now then, in the words of the red-clad plumber himself, let's-a go! But first, a huge special thanks to Mario fansite The Mushroom Kingdom for its amazing Mario-pedia and image library!
Main Line Games
Part 1: Super Mario Bros. – A Plumber Saves the Industry
Part 2: Super Mario Bros. 2 USA/JP – Double The Fun?
Part 3: Super Mario Bros. 3 – Koopalings, Airships and Tanookis Oh My!
Part 4: Super Mario World – The World is Yoshi
Part 5: Super Mario 64 – Splitting Down the Middle
Part 6: Super Mario Sunshine – The Good (and Bad) of Pleasing Fanbases
Part 7: Super Mario Galaxy 1/2 – Plumbers Don't Wear Spacesuits
Part 8: Super Mario 3D Land - 2D + 3D = ?
Side Articles:
A Look At Yoshi: The Greatest Sidekick Ever?
A Look At Wario: Greed Can Be Good!
Arcades, Handhelds and Game & Watches: Short & Sweet?
Racing and Sporting: When Mario Karts and Plays Sports
Super Mario RPG: Mario Meets Experience Points
Paper Mario Special: The World Is Paper Thin
Mario & Luigi Special: Making JRPGs Fun