O Snaking, How I Mourn the Loss
Why Mario Kart 7 has me down.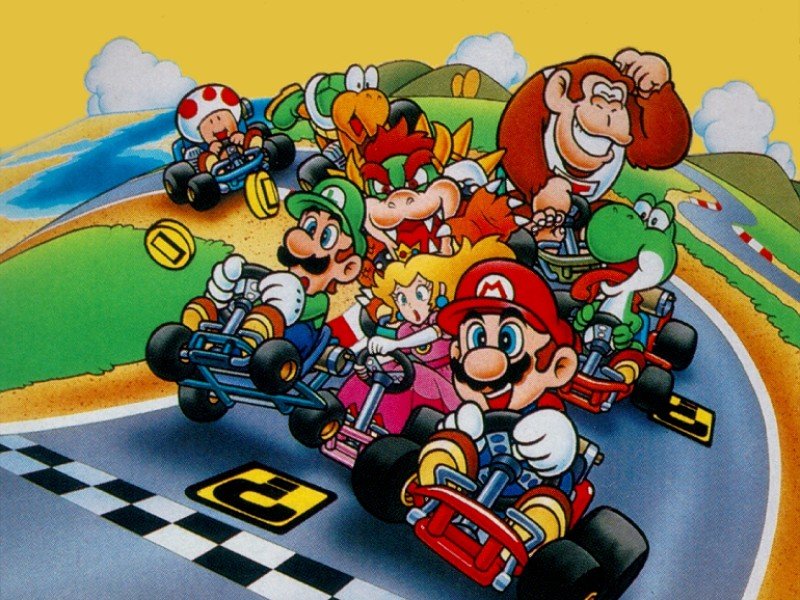 Well, it's official, snaking is officially gone from the Mario Kart series. After Mario Kart Wii, it was up in the air if future iterations would provide players with such ability, but it appears Mario Kart 7 solidifies the permanent omission. As an advocate of snaking, this is a sad day.
It's a gameplay feature that's nearly universally reviled, so it's no surprise that it's been removed for good. Just a mention of the term is enough to spark an enraged debate. For those not in the know, snaking is the act of continuously powersliding from left to right in order to move faster.
As an advocate of the technique, it's only fair that I give you a bit of background. I've been playing Mario Kart regularly since the release of Mario Kart 64. While I played the original game on the SNES, it wasn't one that I ever had the pleasure of owning until recently. While I enjoyed each and every Mario Kart, Mario Kart DS was the first in the series I played in a competitive fashion.
After beating the game and achieving all gold trophies in all of the cups across all of the speeds, I decided to take on the staff ghosts. I've always known them to exist, but after being defeated by a large margin in past games I had mostly dismissed them. But Mario Kart DS was such an exceptional game; I was looking to maximize play time. As per usual, the staff ghosts proved to be at a skill level much greater than my own. So how could I possibly beat them? Well, that's where snaking came in.
In an organic fashion, I realized that along straightaways and coming off turns I could execute a boost or two to get around a bit faster – it was a much needed edge. My brother Rob also got into the game pretty heavily and we began a friendly rivalry. He learned of the snaking techniques as well and suddenly, we found ourselves pushing to maximize boost potential in order to achieve faster times.
And then it happened – the once familiar tracks were completely foreign again. My standard racing techniques were no longer valuable, I had to assess each turn, consider each straightaway and calculate just how quickly I needed to execute a powerslide to achieve a certain number of boosts before the next bend of the track. Once inaccessible shortcuts could be utilized without a boost handy, new shortcuts could be made thanks to a little progressive snaking. Everything was different and it was exciting.
Getting online, I realized it wasn't just my brother and I - but many others - and the competition was stiff. I went on to further hone my skills, eventually beating all of the staff ghosts and three starring every tournament in the game. It was a remarkable experience and my time with Mario Kart DS won't soon be forgotten.
But when I shared these stories with other players, it was quite apparent that not everyone felt the same way. Apparently, I was a cheater. I didn't play by the rules and I was ruining the online experience. To this day, I still don't understand it, but it's clear who has "won," given Nintendo's design of the past couple games in the series.
For me, much of the magic that Mario Kart DS held is lost in these iterations because I can't go back and attack all of the courses with the same degree of scrutiny. Regardless of the lack of snaking, there's absolutely depth to the experience, but I'm certain that Mario Kart 7, like Mario Kart Wii, won't get that second wind to keep it in my eye for quite the same amount of time.
Best I can tell, most of the complaining stems from the fact that the online mode of Mario Kart DS was ruined by folks like me who enjoyed the game in a different way. Despite my feelings on the matter, I can understand the complaint. Unfortunately, rather than listening to the fans and providing the proper solution, I feel Nintendo listened and did exactly what the most boisterous fans asked for.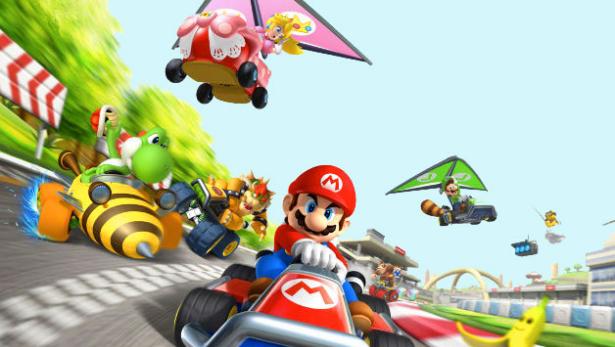 It seems to me that Nintendo could've simply developed a more robust online mode that would separate snakers and non-snakers. As such, everyone would be accommodated. I'm not quite sure how this would be done, but it seems it would be possible. Perhaps two different powersliding mechanics, one like Mario Kart DS and the other like Mario Kart Wii? Whatever the solution, more options could've made the game more inclusive, particularly to stalwarts (like me) who will miss the features of past titles.
This inevitably leads into a bigger discussion about how Nintendo fans often complain that Nintendo makes games too accessible to casuals, but praise such decisions when it applies to something they deem to make the game more accessible for themselves. Nonetheless, I will miss snaking and Mario Kart DS will remain best in the series until another can dethrone it with the same level of depth.