Replay of the Kirby's Return to Dream Land PlayBit
Join Jason and Chris as they romp through a magical adventure with Kirby & Co. at about 7:30 pm EDT tonight!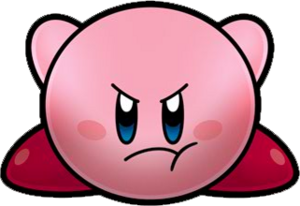 The Kirby's Return to Dream Land PlayBit is now over! In part one, join Jason as he plays as Bandanna Dee and Yellow Kirby to help Chris, the staff member controlling Kirby complete the first two worlds of Kirby's Return to Dream Land. But wait, there's more!
In part two of the PlayBit, watch as Chris and Jason skip over to a more complete save file, where together, they beat the last two worlds of the game. This time around, Jason plays as Kirby and Chris helms Yellow Kirby for the majority of the adventure.
Part three contains a successful arena run from the players, featuring Jason as Kirby and Chris as Yellow Kirby once more. It also contains a quick glimpse of what the unlockable extra mode of the game contains. Enjoy the show!
Part One
Part Two
Part Three