Live PlayBit Tonight: Super Mario Bros. 3 Part 2
Beginning somewhere in World 5, join Jason as he plays through more of Super Mario Bros. 3.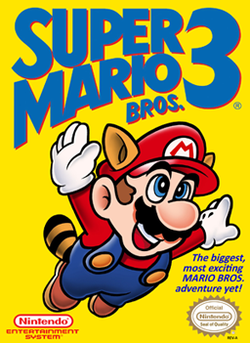 Click through to catch the replay!
Both nights of the PlayBit are now available for viewing. Click here for the previous' week's game through worlds 1-4 and a half!
Also, please note that in the next week and the one after, I will not be hosting any PlayBits. The earliest time that this Super Mario Bros. 3 PlayBit will conclude is on January 2nd 2012, but there is a chance that that won't be possible, either. I apologize for the inconvenience, but I have plans for the dates in question.
Part Three
Part Four

#History #mario #super #super mario #bros. #brothers #super brothers #the brothers mario #super the mario bros. #thwii #three