NFL Blitz Interview with Producer David Ross
Though Midway is gone, Blitz has made a triumphant return thanks to EA. Click through to get the scoop on EA's Mutant League throwback, league violence, and some of the team's favorite cheats.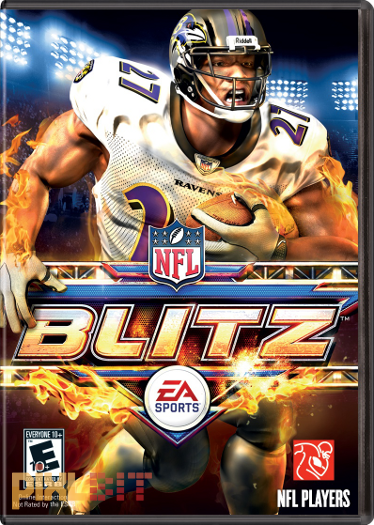 After nearly a decade, the NFL license has returned to the Blitz series. With Midway dead and buried, EA has acquired the rights to the fan favorite arcade football series with the intent of returning it to its former glory. After a successful outing with the NBA Jam series, it's clear EA has what it takes to properly rekindle these arcade experiences despite their simulation focused pedigree. PixlBit had an opportunity to interview the game's producer, David Ross, about the development of the game, working with the NFL license, and preserving the classic experience.
PixlBit: What are some of the challenges the team has encountered in updating such a highly regarded arcade game?
David Ross: Our focus has been to recreate the fast-paced 7 vs. 7 gameplay of the original arcade game. It was our highest priority and all indications are that we have delivered on the NFL Blitz feel / experience.
PB: Have you been able to get input from the original minds behind Blitz? If so, what is the extent of their involvement?
DR: Mark Turmell, the creator of NFL Blitz, was employed by Electronic Arts and worked with the NFL Blitz team for one year while he was with the company.
PB: Which of the new features do you think really completes the NFL Blitz experience? (Elite League, team customization options, online co-op, etc.)
DR: The feel of the game when you are on the sticks is the most important aspect of the NFL Blitz experience. Next would be our ability to engage the player in a variety of online modes that generate competition, excitement and enjoyment with friends.
PB: A wide variety of cheat codes have always been available in NFL Blitz titles, can players expect to see them in this iteration? If so, is there a favorite among the development team?
DR: Yes, we have a variety of visual and gameplay cheats available. Some favorites are Big Head Mode, Turbo always on, fantasy character unlocks, etc.
PB: Right now, the NFL is having a serious discussion about what it can do to protect players from injuries and concussions. With a league that is showing increased focus and spotlight on measures and rules to establish player safety, what's the process for approving the big hits and crazy plays for which Blitz is known?
DR: The NFL have been involved partners in the creation of this game. They understand that this is an arcade action game and not a simulation of their league. Therefore, there have been some allowances made so that we could accurately recreate NFL Blitz and bring through the gameplay that was the hallmark of the original version. That being said, they are also very serious and concerned about player health and safety. Therefore, we reviewed our progress during development and addressed their concerns along the way.
PB: What about the current gaming culture makes now the right time to revive this franchise, particularly as a downloadable title?
DR: The type of entertainment and competition provided by NFL Blitz is timeless. Our goal was to take advantage of the new HD consoles (their power and online capabilities) and provide a compelling gaming experience to fans of the series and newcomers alike.
PB: We have a popular feature called MIA, and we recently did a piece on Mutant League Football. With EA having such success in the digital market, would an update to this series ever be considered?
DR: We have a lot of fans of MLF on our team. As a matter of fact, the Zombie fantasy character in NFL Blitz wears an MLF patch on his uniform as an homage to Mutant League Football. At this time, we are not actively working on a Mutant League Football title.
A big thanks goes out to David Ross for answering our questions and Kristina Reyes for organizing the interview for us!