Sony Announces Medieval Moves: Deadmund's Quest
The creators of Sports Champions are hard at work on a brand new adventure game using just the Move controller.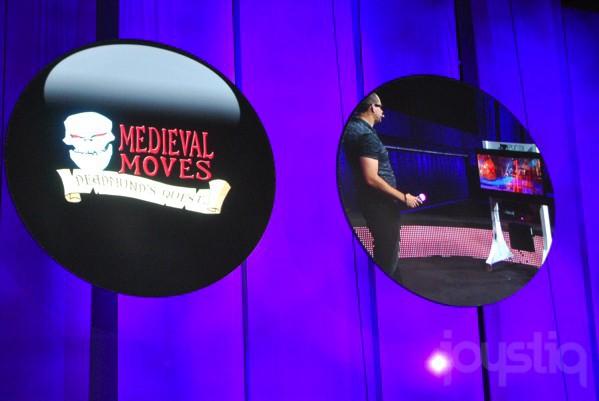 During Sony's press conference, it was announced that Zindagi Games, creators of Sports Champions have started work on a new title for use with the PlayStation Move, Medieval Moves: Deadmund's Quest. The game is a fantasy action adventure that involves slashing enemies, throwing ninja stars, and shooting a bow and arrow, all with seamless gestures using the Move controller.
The game forgoes an inventory system, instead allowing players to easily perform the intended action by just gesturing in certain ways. Like many of the titles shown on Kinect earlier, the game is on rails, requiring players to interact in different ways with the environment as they progress through the level. While on rails, the game will feature branching paths to give some variety upon replay.
Pointing and performing different actions will allow players to pull levels, grapple, and even solve puzzles. A balancing segment was also demonstrating, allowing players to perform yet another gesture to cross expanses via a beam.
The game is set to offer full 3D support when it releases this fall.