The Last Story to Be Released in Europe
The product manager of Nintendo France has confirmed its 2012 release date.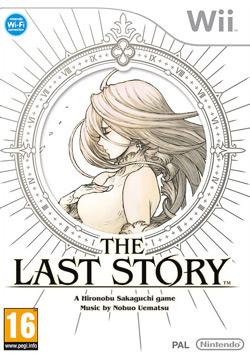 Much to the chagrin of North American Wii fans, Nintendo of America neglected to announce release dates for some key titles published by Nintendo in Japan. Ahead of the show, however, Europe was given news that Xenoblade Chronicles would see release in the region, courtesy of Nintendo of Europe. In a surprise, informal announcement, The Last Story was confirmed for release in Europe in 2012 by Ludovic Amouroux, product manager of Nintendo France.
The Last Story, like Xenoblade Chronicles, is an unconventional RPG. While Xenoblade features an action-based battle system, The Last Story is more akin to a third person shooter, complete with a cover system. Developed by Hironobu Sakaguchi, creator of the Final Fantasy series, The Last Story will also feature 6-player cooperative and competitive online modes.
It's not clear if the game will ever see release in America, but its announcement for release in Europe will only give Operation Rainfall more fuel for the fire.