Sonic Generations Releases Second Demo
The new demo will be released October 25.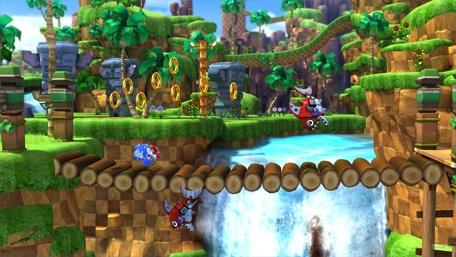 Sega announced today that players will be able to test out more of Sonic Generations with the release of a second demo tomorrow on Xbox Live. Unfortunately for PlayStation 3 owners, the second demo won't see release for another week, appearing on the service on October 25, 2011. The full game will be released on November 1, 2011 for the PS3, 360 and PC, as well as the 3DS later in November.
The first demo was released on June 23, 2011; the anniversary of Sonic the Hedgehog for the Sega Genesis, the first game in the series. This demo only allowed players to test out Classic Sonic. This new demo will allow players to control Modern and Classic Sonic through the Green Hill level.