UPDATE: Bioshock Infinite on PS3 Will NOT Have a Move Peripheral
A leak on the Playstation site reveals the peripheral before being taken down.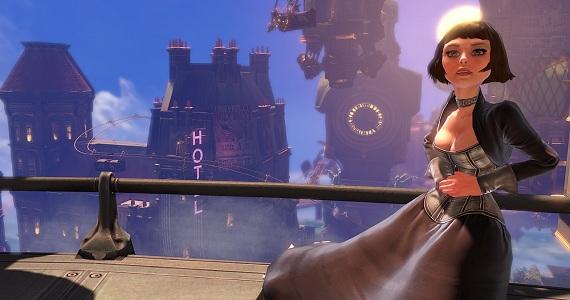 Earlier this year at E3, Irrational Games Creative Director Ken Levine announced that Bioshock Infinite would support the PlayStation Move peripheral for the PlayStation 3 version of the game. However, how it would support it has yet to be discussed. We now know that whatever it does use Move for will also use a special peripheral.
A listing for the game on the official PlayStation website (which has now been removed) found by VideoGamer mentions, "A special PS Move peripheral is being produced that will draw you even deeper into this stunning vision of a parallel future." No information as to how this mysterious peripheral is used was mentioned.
Ken Levine has made a point to say that he believes that motion control should not be the focus of games like this. "Any experience that sits in the realm of motion play needs to be kept separate from the main experience," Levine said during E3. "It needs to be firewalled off so that if this experiment isn't for you, or doesn't turn out to be all that great, you just ignore it."
A release date for Bioshock Infinite for the PlayStation 3, Xbox 360, PC, and PlayStation Vita has yet to be announced.
UPDATE: 2K Games has confirmed that there is in fact no peripheral, explaining why the initial post was taken down.