PlayStation Vita Memory Card Pricing Leaked
Get ready to bend over and kiss your wallet goodbye...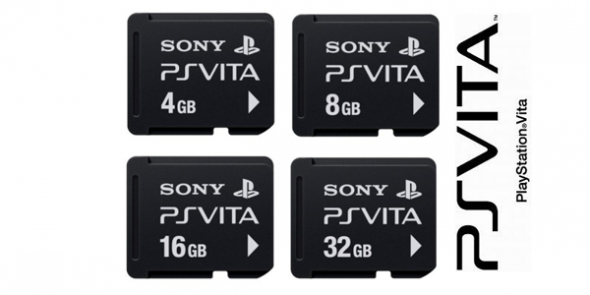 If you're planning on buying a PlayStation Vita on launch day on February 22, 2012, you're going to need to put quite a bit extra aside. Not for the handheld itself, but for its mandatory memory cards used for downloads and game saves. GameStop has posted a tentative listing for the memory cards, complete with prices.
Vita memory cards will come in four sizes: 4GB, 8GB, 16GB, and 32GB. They'll be priced at $29.99, $44.99, $69.99 and $119.99, respectively. The flash memory in use is completely proprietary, disallowing players to pick up one of the more standard memory modules already on the market, including Sony's own Memory Stick Pro Duo.