Rumor: Viral Website Teasing Resident Evil 6?
Various pictures and videos possibly teasing new entry in the main series.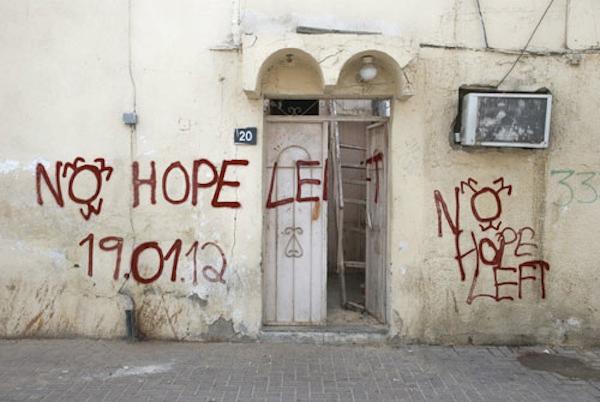 IGN is reporting that a strange website might be hinting at a new game in the Resident Evil series. Several photos and videos featuring graffitied walls and billboards have appeared at nohopeleft.com. A Biohazard symbol can be seen in some of the photos, as well as in one of the blog posts. Biohazard is the name of the Resident Evil series in Japan.
There are no direct links to Capcom but the NeoGAF forums have found a connection. Both the viral site and the Inserted Evil site, which is connected to the upcoming Resident Evil: Operation Raccoon City, appear under the registrar "WEBFUSION LTD." Capcom has not formally announced the release or development of Resident Evil 6 and has not commented on this rumor.
Many of the photos and videos feature the date January 19, 2012, so more details may be revealed today and in the coming days. Remember, this is only a rumor and this is all speculation. Nothing has been confirmed. A fake teaser trailer circulated during last year's Tokyo Game Show so it's quite possible that this is unofficial.
Below are some of the photos and videos in question.