Resident Evil 6 Officially Revealed
The "No Hope Left" ads prove to be official.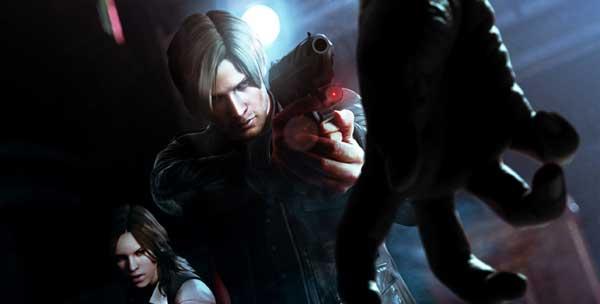 After days of culminating intrigue, Capcom has officially pulled the curtain back on Resident Evil 6. The "No Hope Left" ads can now officially be linked to Capcom as they were in fact teasing the upcoming game. The prominently featured date and time of 1/19/2012 2PM PST, marked the exact moment Capcom broke the news of the sixth iteration in the iconic series. A video showcases a portion of the plot of the game, as well as its expected release date and platforms. Coming on November 20 for the Xbox 360, PlayStation 3, and PC, Resident Evil 6 is expected to feature both single and co-operative play.
Both Chris Redfield and Leon Kennedy will take the lead roles in this title, with either being playable from the get-go. Their stories, though separate, will eventually intertwine over the course of the game's events. A third playable character that has yet to be revealed will also be featured, as will Ada Wong, though her story arc won't be accessible until the game has been completed with all of the main three characters.
In terms of setting, players won't be locked down to a single area - this time they'll be trotting the globe, but they'll definitely make a pit stop in China, as that's currently the only confirmed playable area. Returning to the producer's chair is Hiroyuki Kobayashi, who originally produced the iconic Resident Evil 4. His team is comprised primarily of both Resident Evil 4 and 5 developers. As such, it's expected to mesh both action and horror in a more cohesive manner than the predominantly action driven Resident Evil 5.
Little else is known about the game at this time, but Capcom offered up the following to IGN regarding the story:
"It has been ten years since the Raccoon City incident and the President of the United States has decided to reveal the truth behind what took place in the belief that it will curb the current resurgence in bioterrorist activity. Due to be by the President's side is his personal friend and Raccoon City survivor, Leon S. Kennedy, but when the venue suffers a bioterrorist attack, Leon is forced to face a President transformed beyond recognition and make his hardest ever decision. At the same time, Bioterrorism Security Assessment Alliance member Chris Redfield arrives in China, itself under threat of a bioterrorist attack. With no country safe from these attacks and the ensuing outbreaks, the entire world's population is united by a common fear that there is no hope left."