Resident Evil: Revelations Priced at $39.99
Capcom backpedals on the notion of releasing a $50 dollar portable game on 3DS.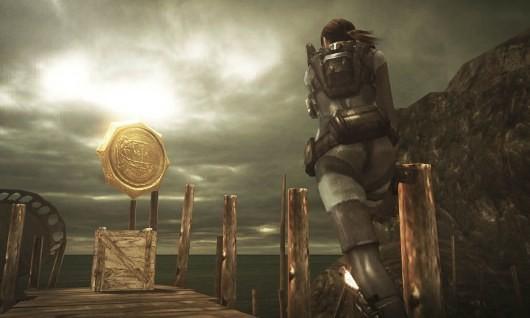 Capcom has been a company rife with controversy in the past year. Between cancelling a major Mega Man title, releasing an update to Marvel vs. Capcom 3 a mere 8 months after launch, and not allowing gamers to delete save data on Resident Evil: Mercenaries, the Japanese developer has gained some ill will from players. At least one of those sticking points for consumers has been settled, at least in the U.S. that is. The upcoming Resident Evil: Revelations is now set to be priced the same as most 3DS titles.
Capcom caused a minor stir when they announced that the new entry in the popular zombie slaying series was going to be priced ten dollars higher than other first run titles, with a price point of 49.99. The company cited the use of a higher capacity cartridge, double what other titles are released on.
In a blog post on Capcom's own Unity Blog, the company sticks to this explanation, but has some good news in the form of a standard $39.99 price point. The post goes on to say that Capcom has been working to get costs down to make this possible, and that it was a success. But this success only comes for those living in the U.S., as other regions look to keep the higher price point.
Resident Evil: Revelations is due out on February 7, and a demo is available on the Nintendo eShop now.