Diablo III Gets a Date
Finally...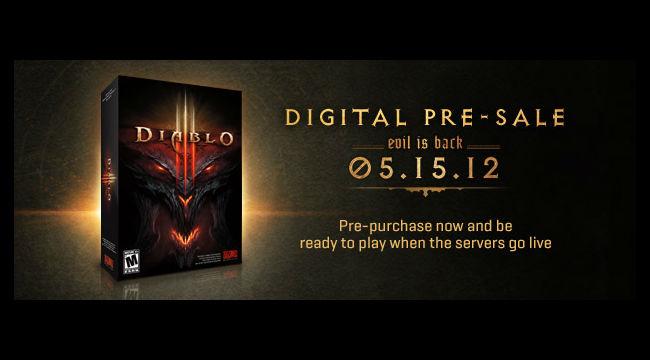 It may have taken over ten years, but the long awaited next chapter in the Diablo series finally has a release date. Demon hunters can strap on their gear and warm up their spell slinging hands for the May 15, 2012 release of Diablo III.
The announcement was made by Blizzard via Battle.net. The game comes in two editions: a standard version that will go for $59.99 that includes just the game and a super special Collector's Edition, available only at retail outlets, that will liberate your wallets of $99.99. This special edition includes a DVD-ROM version of the game, a behind the scenes Blu-ray/DVD two disc set, an official game soundtrack on CD, a 208-page Art of Diablo book and a 4 GB USB "soulstone" that includes full versions of Diablo II and its expansion Lord of Destruction.
Blizzard has also officially started accepting digital preorders for the game through their Battle.net store. Gamers who preorder in this fashion will be able to start playing as soon as the game goes live.
Keep it tuned to PixlBit for more coverage on Diablo III, including our review.