Diablo III Collectors Edition Revealed
The devil is in the details.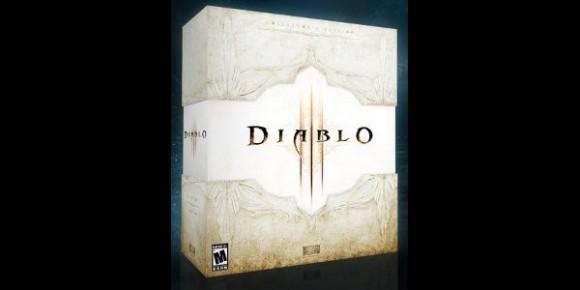 For a game that seems like it's been in development longer than Duke Nukem Forever, Diablo III sure got a lot of love at this past weekend's BlizzCon. In addition to announcing that you may be able to get Diablo III for free, Blizzard revealed a sweet collector's edition of the hopefully soon to be released game.
Included in this package is a Diablo Skull with a 4GB Soulstone (read: USB Drive) that contains full length versions of both the original landmark title and sequel; Exclusive in game content for not just Diablo III, but sister franchises World of Warcraft and StarCraft II as well; a behind the scenes Blu-ray/DVD set that includes over an hour of interviews showing how the game came together; the Art of Diablo III art book, a 208-page art book that contains everything from early concept art to final 3D renderings; and finally the official Diablo III Soundtrack.
The collector's edition will go for the reasonable price of $99.99 and will be available when the game releases for PC and Mac sometime next year.