Lost Planet 3 Announced, To Be a Prequel
The title will still be set on the planet of E.D.N. III.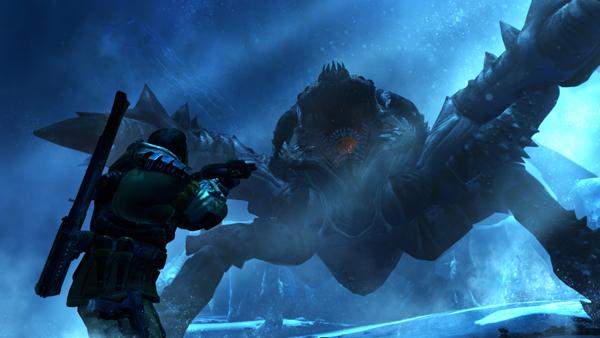 It was revealed today that Lost Planet 3 is officially in production. The next iteration in the series, rather than a sequel as implied by the name, will serve as a prequel to both Lost Planet: Extreme Condition and Lost Planet 2. This time around players will assume the role of Jim, a rig pilot on E.D.N. III (featured in past Lost Planet games) for NEVEC. Part of his job is to assist fellow pioneers at the Coronis base to prepare the planet for colonization. However, the team must first locate thermal energy in order to proceed with their plans.
Given the indigineous Akrid population, players will be put face to face with the threatening enemy at all times. According to Capcom, Jim will unravel a major mystery while performing his job, which will help shape the game's more narrative-driven style (compared to past iterations).
Lost Planet 3 is being developed by Spark Unlimited, the studio behind Legendary and Turning Point: Fall of Liberty. The title will be released on the Xbox 360, PlayStation 3, and PC early 2013. Details are rather slim but the below trailer has been released as well as some screenshots.