Hand of Odd Teaser Site Is Live
Something Odd this way comes...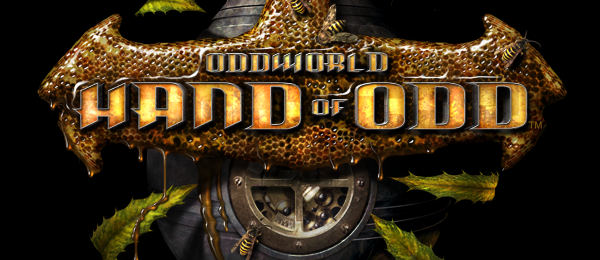 Oddworld: Hand of Odd has had a rather strange journey. Development for the game began in parallel with Munch's Oddysee on the PlayStation 2. When Munch jumped the Sony ship to be a launch title on Microsoft's original Xbox, Hand of Odd was left in limbo and development on what was to be some sort of real-time strategy game came to a screeching halt.
Then, at last year's GameCity Night event, Just Add Water and Oddworld Inhabitants made the surprise announcement that they were bringing Hand of Odd back from the brink. Details have been scarce to non-existent since that point, but yesterday a teaser site with the game's logo popped up on the internet.
For fans of the Oddworld games, this is great news. While the teaser site provides no further details, it is likely an indication that some kind of announcement should be forthcoming. We've also been able to pick up a few small tidbits from Just Add Water's Twitter feed concerning the game as seen below.

We'll have more information on Hand of Odd and other Oddworld titles as it becomes available.