Darksiders II Delayed
Vigil holds the game back a couple months for polishing.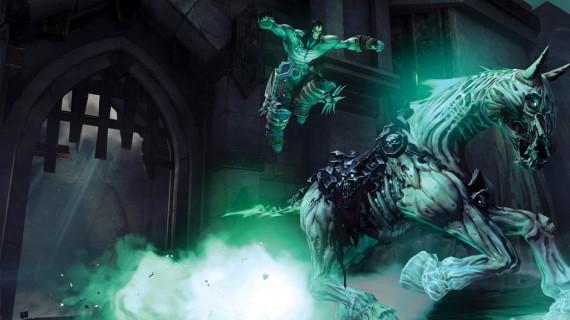 Darksiders was the definition of a sleeper hit. The 2010 release started off slow, but gradually built up steam over the course of the year, gaining an appreciative fanbase for the "Zelda for adults" approach that the game took. While it wasn't a smash hit, it did well enough to warrant a sequel, which has been gaining hype thanks to its position as a Wii U launch title. Today we've learned that the game is getting a small delay, and even though it's easy for people to speculate that it may have something to do with the recent layoffs at Vigil, the reality is much better news.
Darksiders II is getting a two month delay, from June to August. The reason cited for this delay is to give the team at Vigil time to put extra polish on the game and work out some bug fixes. In a Q and A with fans on the official announcement, the representative for THQ stated that this was the sole reason for the decision to delay the game. This isn't unheard of by any means. Rocksteady did a similar delay when working on Batman: Arkham Asylum, and the nearly 8 month delay of Gears of War 3 allowed the team at Epic to both polish the game and allow for a multiplayer beta test.
This news follows in the footsteps of some alarming developments coming out of Vigil Games and its parent company, THQ. THQ has recently cut staff across the board and is in the process of refocusing its market strategy. Vigil Games has drastically changed their upcoming Warhammer 40k game, shifting from an ambitious MMORPG to a single player offering.
Darksiders II will be available in North America this August. The actual release date will be announced shortly. In the meantime, gamers that pre-order the game will get upgraded to the Limited Edition of the game, which includes additional DLC. A Collector's Edition of the game is also up for grabs.