S.T.A.L.K.E.R. 2 is Confirmed Dead
GSC Gameworld is no more, but a new project rises from the ashes.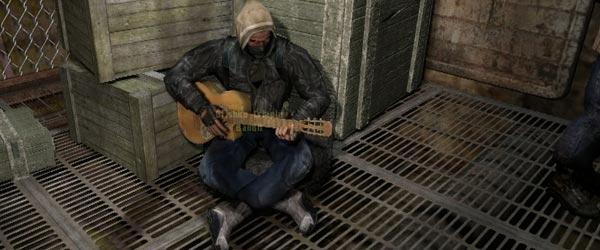 We reported late last year that GSC Gameworld, the developer of the popular shooter S.T.A.L.K.E.R. was closing its doors, and production on S.T.A.L.K.E.R. 2 was ended. Then about a month later there was word that things were going well, and the team was back to work on the game. Well, it is now official: GSC Gameworld is dead, as well as the game called S.T.A.L.K.E.R. 2. It's not all bad news, however, as the people that comprised the core team have started a new studio.
The new studio is called Vostok Games, named after the first space apparatus to take a man into orbit around Earth, the Vostok 1. "The company name symbolizes a brave step towards the new experience provided by technologies," reads the mission statement for Vostok Games. The goal of the company is to create games that entertain as well as teach players things that they can apply to real life.
The team is already hard at work on their first game, and it has some similarities to the harsh environments that S.T.A.L.K.E.R. was known for. Survarium is a free to play online MMOFPS. It takes place in a dystopian future where a massive ecological catastrophe has put society into a tailspin. Players will have to eke out their survival amongst mad animals, other humans, and natural disaster. The game is being developed for PC, and the official website gives a planned release of late 2013.
As far as S.T.A.L.K.E.R. 2 goes, the game is no longer in production. According to the company's website, Vostok Games was not able to negotiate terms with the rights holder to use the franchise moving forward. It's unknown at this time where that puts the game that the former GSC Gameworld was working on, or if the S.T.A.L.K.E.R. franchise will continue.