God of War: Ascension Details Revealed
Online and offline multiplayer, a first for the series, will be included.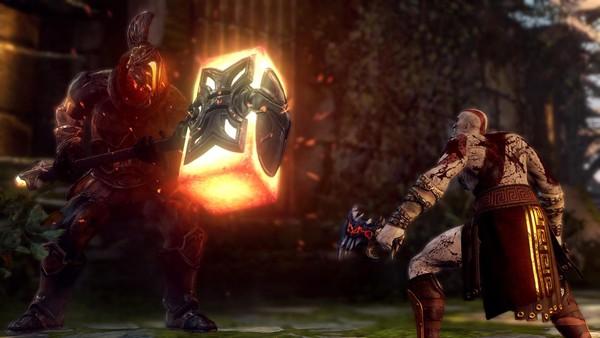 Despite the latest in the God of War series being officially revealed, no details were made available upon release of the news. Known only to be a prequel title, a few more details have firmed up what players can expect from the upcoming game. Most notably, God of War: Ascension will feature a first for the series - online and offline multiplayer.
The multiplayer mode will offer a very light story, pitting teams of up-to-four against each other in an attempt to take control of the map. Successfully holding back enemy forces will net gifts from the gods, specifically things like the Spear of Olympus, which will be necessary to fully dominate the map. In the demo shown on the PlayStation blog, players were taking control of points on the map to expose Polyphemus, allowing players to attack him with the Spear of Olympus to win.
Players will also have choice of a full roster of characters rather than colored variations of the same protagonist. Unlike the main quest, Kratos will not be playable, nor will the other gods in an effort to balance the mode.
Single player provides a much more traditional experience, but one that will purportedly revamp the combat and weapon system, The slightly shorter quest will also feature new puzzles, seamless mini-games, and a world that can change based on certain scenarios.
Over the course of the quest, players will take a much younger Kratos through a story that's meant to humanize him. You'll quickly learn that the god of war has made a blood oath with Ares, tying the two together indefinitely. Kratos seeks to eliminate this bond and exact revenge on Ares for his part in the killing of Kratos' family.
Currently no other information about the budding title has been revealed.