Steam Pre-Paid Cards Now Available at GameStop
The rumored program has now been formally announced.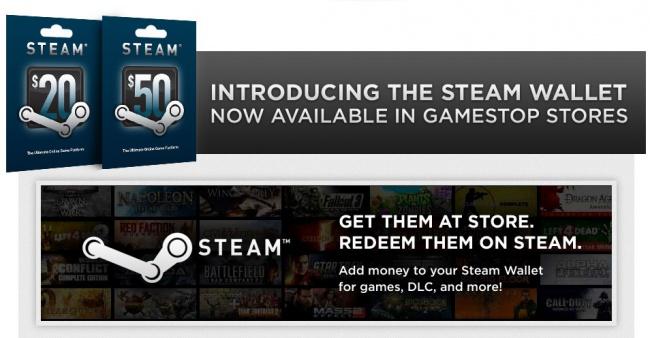 Rumors surfaced last week about GameStop planning to sell voucher cards for the PC platform, Steam. Pictures of the cards surfaced on the Internet, but Gamestop nor Valve offered an official comment on the rumor. A press release yesterday validated the rumors, confirming that GameStop now carries pre-paid Steam cards for quantities of $20 and $50.
The new program is officially called Steam Wallet and the code on the card can be redeemed via Steam for use on "more than 1,800 titles." GameStop has been in competition with Valve's popular platform since the retailer bought Stardock's Impulse program and integrated it with its online store website. Though Gamestop will now offer Steam Wallet cards, they claim that it will have no bearing on their established PC download program.

#Steam
#Gamestop