Sly And The Gang Are Sneaking Onto Vita This Fall
Carmelita also confirmed as playable
Developer Sanzaru has been lovingly working on the Sly's first foray on the PS3 for quite some time. Announced last year, the Cooper gang's next adventure will take the misfit group through the ages and apparently onto Sony's latest handheld device, the Vita, as well.
"Fans have been asking me about the PS Vita, arguing that Sly would be a great game to take on the go," wrote Glen Egan, President of Sanzaru Games, on the Official PlayStation Blog. "I can now confirm that Sly Cooper: Thieves in Time will be shipping this fall on BOTH the PS3 and the PS Vita, on the same day."
The Vita version of the game will implement some of the handheld's platform specific bells and whistles such as front and rear touchscreen controls and motion control. More excitingly though, is that Thieves in Time will be cross-save compatible, meaning that you'll be able to save the game on either your PS3 or Vita and pick it up again on the other.
Egan made no mention if gamers would need to purchase both versions of the game, or if purchasing one would include a free or discounted version of the other.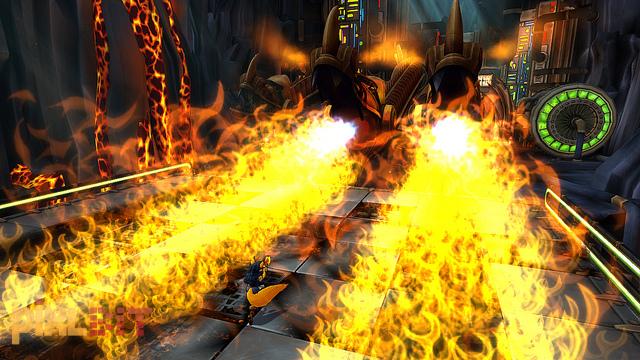 The developer was also eager to finally confirm that Carmelita would be playable in Thieves in Time as well – further bolstering an already impressive roster of playable characters that include members of the Sly Clan from across the ages.