Diablo III is The Fastest Selling PC Game in History
Loot, loot and more loot!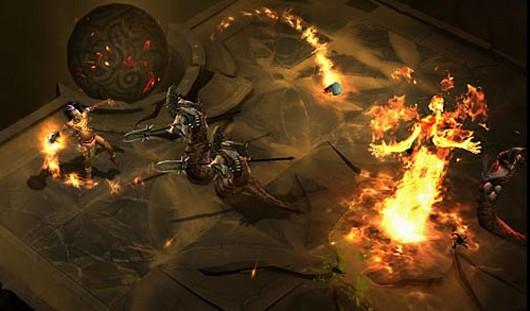 Saying Diablo III one of the most highly anticipated games of the year would be accurate but calling it the fastest selling PC game ever would be irrefutable. The sequel--12 years in the making--has sold a record breaking 6.3 million copies in the week since its launch, with 3.5 million copies being sold in the first 24 hours alone.
These are high numbers to be sure, and a smash hit for Blizzard, who has been in the news over the past year for the flagging subscriber numbers for World of Warcraft. We expect to hear about even more impressive figures once the real money auction house goes live on May 29th. This version of the auction house allows enterprising players to make some real cash by selling their hard-won items to anyone willing to plunk down some money for that sweet piece of socketed gear.
Mike Morhaime, co-founder of Blizzard Entertainment, said his company was "especially proud" of the gameplay feedback but assure those with concerns about the server issues that he wants to "reaffirm our commitment to make sure the millions of Diablo III players out there have a great experience with the game moving forward."
We here at PixlBit have been having a great time with the fastest selling PC game ever as evident in our recent PlayBit of Diablo III. Check back here soon when we post our review of the game in the near future.

#Diablo iii
#Sales