[UPDATE] Konami To Host 2nd Annual Pre-E3 Show
They must open their Christmas presents early too.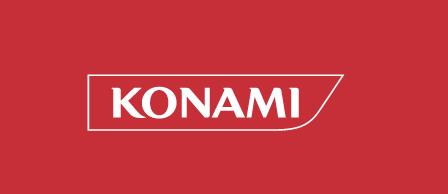 UPDATE: Spike TV and GameTrailers.com will be carrying the event, via an exclusive deal with Konami. "Select elements" of the show will be broadcast on Spike TV at 1am, this Thursday, May 31st. This will be followed by the entire Pre-E3 show going up on GameTrailers.com at 1:30am the same night/morning.
The accompanying press release also indicates that a brand new gameplay trailer of Metal Gear Solid: Revengeance will showcased, along with the announcement of a brand new major game set for release in 2013.
The original story follows below.
Konami just can't keep a secret. For the second year in a row, the Japanese developer/publisher will hold a "Pre-E3 Show," that will showcase trailers and announcements concerning their new games, developer interviews and more.
"Konami's [second] annual Pre-E3 show underscores the company's commitment to providing the biggest and best content that fans have been waiting for throughout the year, in advance of the world's marquee video game conference," saidTomoyuki Tsuboi, President of Konami Digital Entertainment, Inc.
The show will take place on May 31st at 10:30pm PST. No word has been given at this point as to how the show will be broadcast, but an attached image in the press release includes the company's E3 website, so it would be a safe bet that they'll be streaming it from there at least.
With the recent reveal of a Zone of the Enders sequel and rumblings that Metal Gear Solid: Revengeance will be playable on the show floor, Konami may be prepping for a big year. What do you think? Let us know in the comments section below.