Shin Megami Tensei IV Teaser Site Revealed
Revealing almost nothing, it nonetheless confirms the game's existence.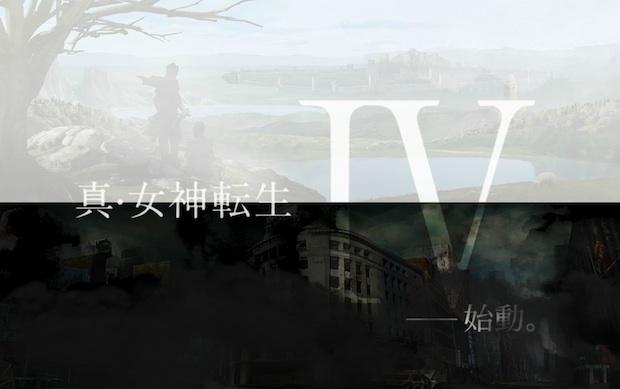 Way back at E3 2010, Atlus announced that the popular Shin Megami Tensei series would eventually make an appearance on the Nintendo 3DS. Since that time, no details have been revealed about the title - until now that is.
In an ad in the recent edition of the Japanese videogame magazine Famitsu, the existence of a teaser site entitled megaten4.jp popped up. Initially the site wasn't up, but it has since gone live for all to see.
What's there isn't much. The site shows two images: the first shows two people overlooking a city from a cliffside, while the other is a city in disrepair, possibly abandoned. Both images are obscured in clouds or dust and japanese text is displayed in big print right in the center, which roughly translates to "Shin Megamitensei IV starts."
The Nintendo 3DS label is at the bottom of the screen, confirming that this is the title that was promised for the handheld two years ago. No other details have been given, but with E3 2012 around the corner you can be sure that we'll keep you posted on any news that may be revealed.