Dead Space 3 to be Announced at E3
Severed necromorph is a dish best served cold.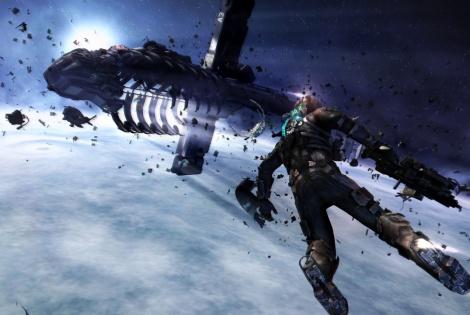 We reported some time ago about the existence of Dead Space 3, and recently we found out that the game is due out sometime in 2013. In fact, it seems as if everyone in the video game industry has found dirt on Dead Space 3, but EA has been oddly mum on the subject. Enter the Electronic Entertainment Expo: bastion of all things exciting and upcoming in video games, where EA is set to finally reveal their poorly kept secret. That's right, kiddos—Isaac Clarke is coming back, and next week we'll have the first real look at this hotly anticipated horror game.
EA will be showing off the game at its official announcement as part of their E3 press conference on Monday, June 4. This announcement will be followed by the first playable build of Dead Space 3 on the show floor. As speculated in the past, the game does indeed look to take place at least partly on an icy planet, and co-op is said to be a major feature of this iteration of the series. A new trailer for an upcoming Dead Space digital comic could be the key to Isaac's new partner—the Earthgov sergeant John Carver.
We will of course be watching the developments of Dead Space 3 very closely. Look for more information and a detailed preview very soon!