Rumor: 3DS to Get the XL Treatment
Will Nintendo already iterate on its latest handheld?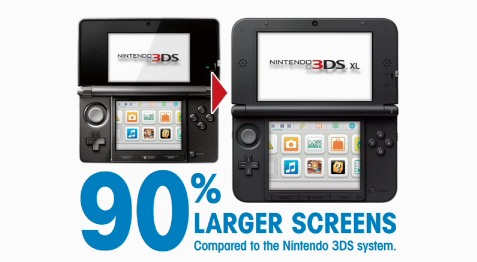 Nikkei is reporting that Nintendo may be ready to unveil its first 3DS redesign tomorrow. According to the rumor, the new version of the 3DS will have a 4.3 inch screen compared to the current version's 3.5 inch screen. That larger dimension will put the revision on the same scale as the DSi XL from Nintendo's last generation of handhelds.
The rumor does not offer any information about the bottom screen's enlarged dimensions, but it would make sense that it would also get upsized. There are no details about adding another circle pad to the system – something many users continually ask for. Nintendo has already issued refutation of this rumor (in Japanse) and wants us to wait until tomorrow. So make sure to check back and see if Nikkei had it right despite Nintendo's denial.